A range of English made leather belts made in our workshop in Woodcote. All belts are handmade using traditional methods and we use English hide leather so the belts will last for years.
All belts are made to measure so an exact fit is guarenteed.
Made from Metropolitan first selection Lyveden veg tanned full grain shoulder.
Lyveden has a soft waxy finish.
Nickle Plated buckle
Riveted
Presented in a gift box.
Please allow 7/10 days for delivery.
Measuring for the perfect fit!
There are a couple of ways that you can measure to achieve that exact fit. Either from an existing belt, or by measuring your own waist. Don't forget that a belt is not your trouser size and it may be more than you think as the belt sits over the top of your trousers.
Existing Belt.
Take a belt that fits you well and measure from where the buckle pin meets the buckle (on the inner edge) to the hole that you usually use to do the belt up with. In the case of the belt below you would order a 36 inch length belt.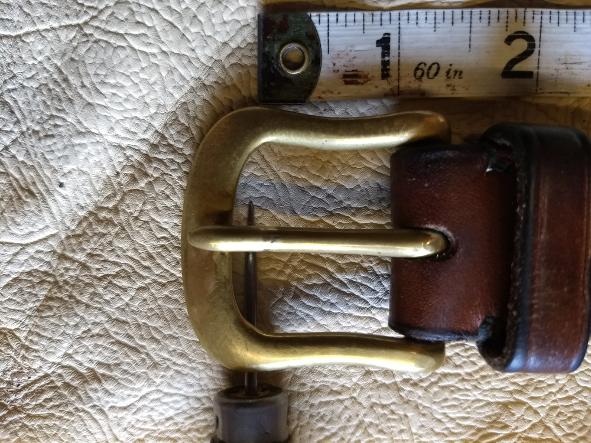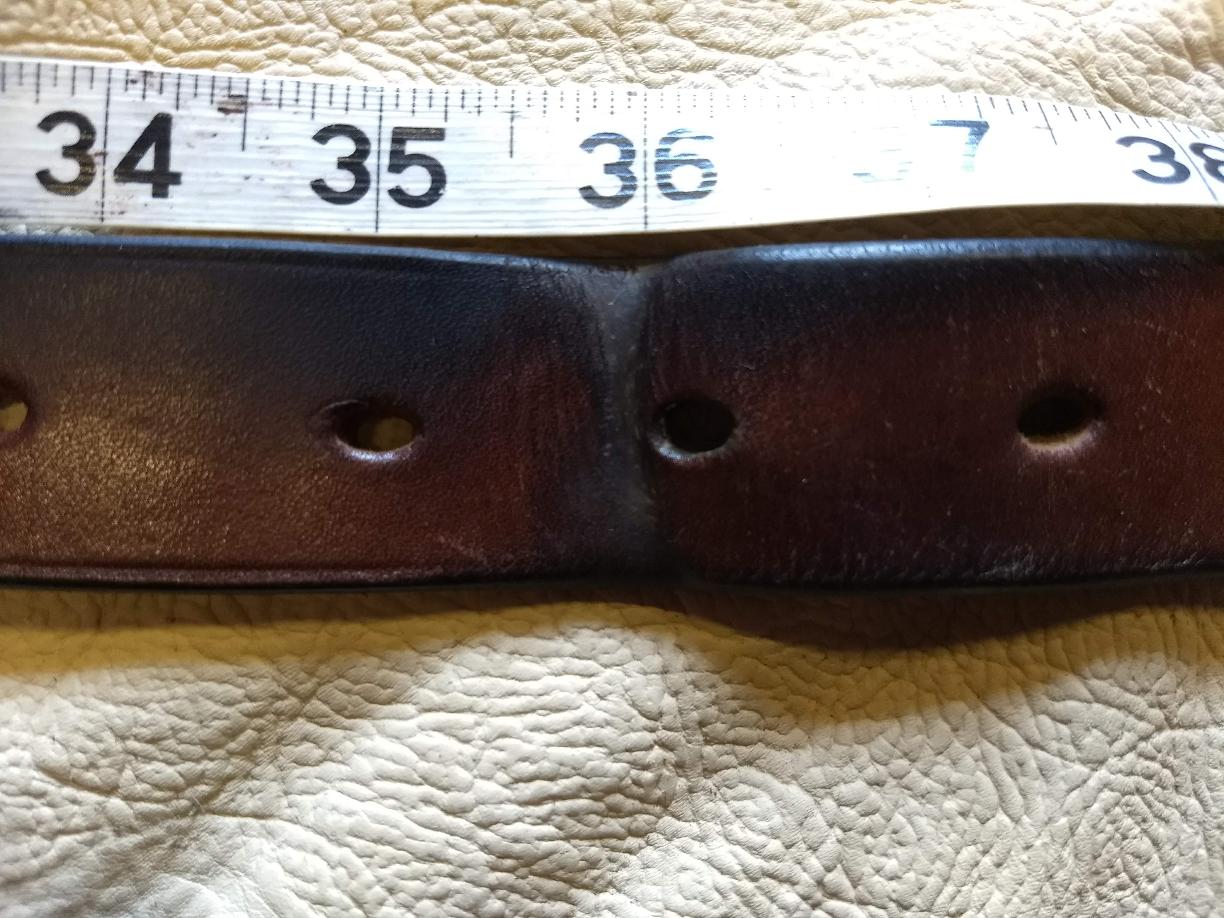 Waist Measurement
Simply measure around your waist where the belt will sit and at the tightness you require.
From your trouser size
If you wish you can get a rough idea from your trouser size. Take the waist measurement from your trousers and add 3 inches to it. this will give you a rough idea of the belt length that you require. For example size 34 trousers will have a belt 37 inches long.
Please note that this is not my recommended way of measuring as trouser sizes vary so much from brand to brand.
What this measurement means
The size of the belt you order is not the length of the belt but the length between the inner edge of the buckle to the middle hole. As I normally punch 7 holes this gives you 3 empty holes leading to the point. There is 6" between the last hole and the end of the belt point.